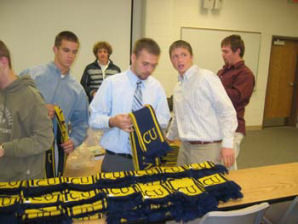 The Integrated Business Core (IBC) integrates classroom learning with real life business experience. It is a series of three business classes coupled with a business practicum where students create and run their own company. Students take the principles that they are learning in marketing, management, and finance, and apply those to the company that they have established.
"The IBC was a valuable experience that has given me an advantage over other business students; I was able to experience business firsthand."
-Brett Johnson, Vice-President of Operations, Jacket Backers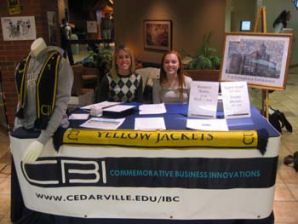 The Integrated Business Core at Cedarville enhances the business curriculum by providing hands-on experience. Students not only learn about business theories, but they get to experience the challenges and rewards of real-world business. This includes interacting with vendors, borrowing money, writing a business plan, and developing a product to bring to market. The real experience is what makes the IBC unique. Cedarville is the only Christian university that offers a program like this to its business students.

"The IBC stretches you to your limits, both academically and spiritually. It forces you to find out who you really are, and where God might be calling you in the future."
-Ryan Dunlap, CEO of CBI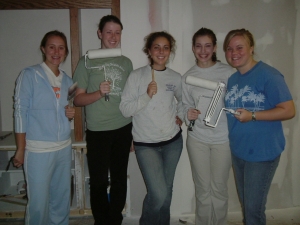 Not only do students run a company, they also participate in community service. "The IBC stressed the importance of social responsibility," says Joelle Marquardt former Vice-President of Service of the IBC. "It taught me that companies have a responsibility to give back to the communitites in which they operate." Students involved with the Integrated Business Core schoose a local service and donate their profits as well as their service hours to it.
"The IBC is for people who are sick of studying and are ready to put what they know into a real business experience."
-Ryan Dunlap, CEO of CBI