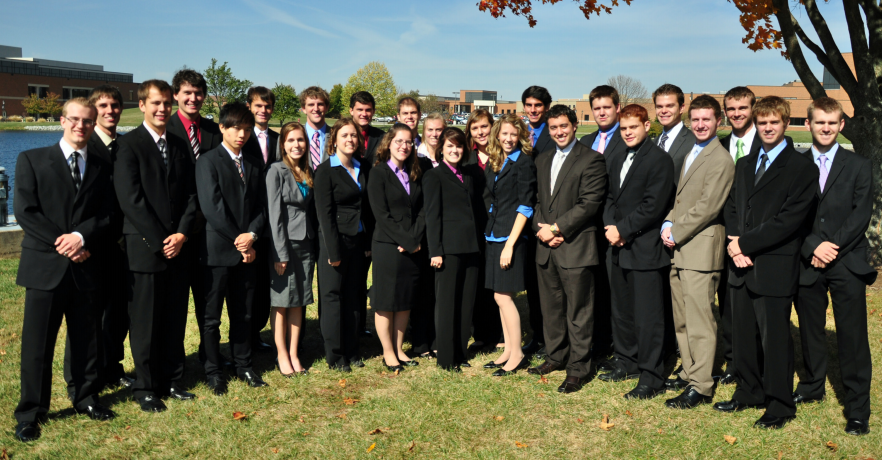 Products
Ear Mitts
The primary product of Sidewinds was the Ear Mitts®, a very new product that
met a need of many Cedarville students and faculty. Ear Mitts® were not readily available in stores at this time and offered a different and unique means of ear protection for the winter weather.  The high-quality materials that made up the Ear Mitts® include patented ThinsulateTM and Teflon® technology, which provided exceptional protection to keep one's ears warm during Cedarville's harsh winter months.
Neck Jackets
As a complement to the Ear Mitts®, Sidewinds decided to produce a product that was completely handmade by its members. This product was called Neck Jackets. They were made from high quality, non-pilling fleece. They provided the warmth of a scarf and they have the appearance of a turtleneck.  Despite the timely process, Sidewinds was extremely excited to be the very first IBC company to completely hand make and design a product.