Loan Proposal        Job Descriptions        2018 Annual Report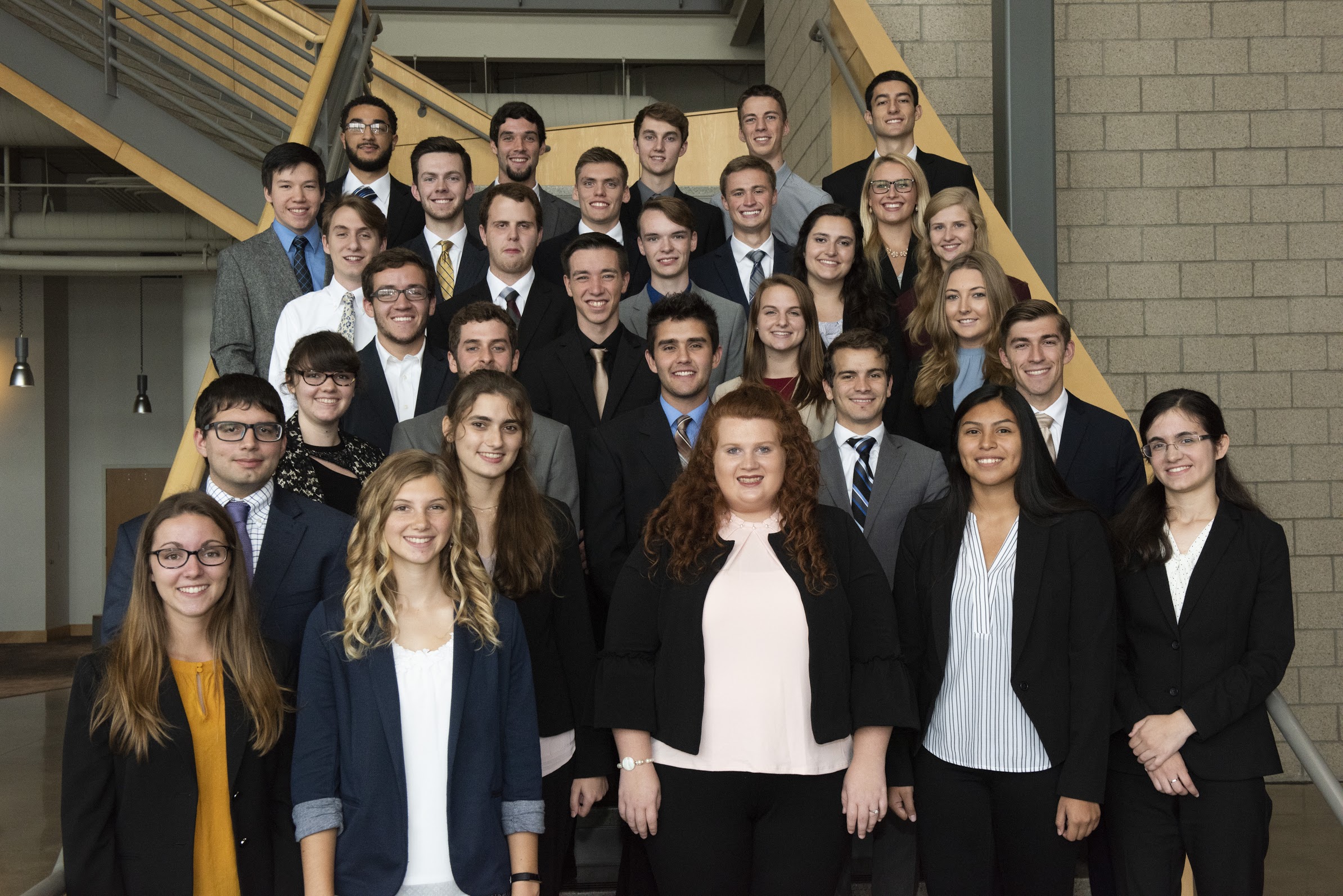 The Neos Company
Originators of IBC's brand Neos. This brand was developed to combat negative connotation found to be imbedded in marketing under the IBC name. The Neos brand's origination is best described in its founder's words.
    "Welcome to Neos, a new company of the IBC. Though the IBC does still exist, it exists in an academic environment alone, as opposed to both academic and business. Neos was established in the spring of 2018 to be the business that the students who are in the IBC run.
     The name Neos is the greek word for new. We chose this word for multiple reasons. Having the link to the greek dictionary establishes our Biblical foundation from the get go. Choosing the word "new" also signifies that we seek to do business in a different way from the stereotype, where it is customer focused as opposed to simply profits focused. Our structure as a company is also new. We have new members of the company every year and new products for that same reason. The last affiliation Neos has to the word new is that we are new beings by the blood of Jesus Christ, and as Christians we seek to celebrate and share that through our business. All of these concepts are culminated into our mission statement: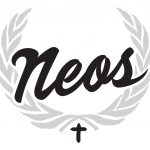 "To enhance the lives of individuals inside and outside of Cedarville University through offering meaningful and desirable products, conveying a true heart of service like that of Jesus Christ."
 Fulfilling this mission means creating products that customers can truly benefit, and giving them the customer service that an individual created in the image of God deserves. Christian faith is not only central to how we do business, but foundational to how we do business. It is by the grace of God that we are able to be a business and serve others with that business."
Products
With Love Devotional
The devotional was paperback with a navy-blue leatherette cover. It had gold foil lettering of the title and "University Professors" on the front page, and the Neos logo on the spine. It had 120 pages, consisting of 42 different devotionals written by 11 Cedarville University professors from several different departments, and 10 pages of journaling lines. All the devotionals were focused on the topic of love and how professors have personally seen love displayed in their lives. These topics ranged from fatherly love to courtly love to loving your neighbor and many more, all focused on personal experiences designed to create an emotional connection between reader and author. To further emphasize the professors' passion to help students and readers, the foreword was written by Neos and the preface by Dr. Daniel Dewitt, who is an influential professor within our Bible department.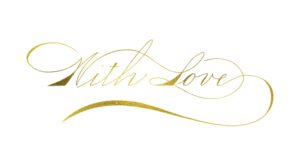 Spark Event
The event was tailored to college students and late high school students, and catered to their hearts and spirituality. This event featured Jordan Lee Dooley, graduate of Indiana University and women's Christian speaker. The event took place at Grace Baptist Church on October 25th, 2018 at 7:30 pm. 
We decorated the space with a fall theme to tie in our Spark logo with the event. This included leaves, cornucopias, and vibrant colors. For the photobooth, we used a wedding arch with white drapery and fall leaves to create the perfect photo opportunity for the girls. Mercy Bracelets sold a special edition Spark bracelet line, which made a profit of $828, and the With Love devotionals were also sold at the event. Jordan sold her own merchandise as well and made a profit of $1,673 from the evening. We did not end up serving any sort of snack or beverage due to cost concerns.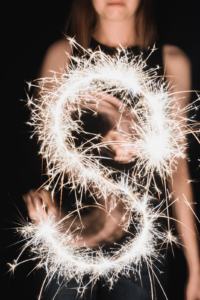 JoyBox
The JoyBox care packages were a convenient way for Cedarville parents to encourage their students by providing for their physical and spiritual needs during the 2018 fall semester. Our company packaged and assembled the JoyBoxes on campus to minimize time and costs for parents. The contents were designed to bring joy to the student personally, as well as to other students on campus.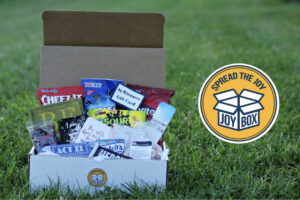 2.0 Mug
The 2.0 Mug is a sturdy, navy blue, 11 oz coffee mug with a large, yellow "2.0" printed on the side with the phrase "Cedarville University" above it and "C's Get Degrees" below it in white. This humorous mug poked fun at the difficulty of getting a 4.0 mug and provided a memento for students to have after graduation. The mugs were sold for $10 each. The 2.0 mugs offered a unique opportunity for students at Cedarville to connect with their peers. Unlike the University-awarded 4.0 mugs, the 2.0 version was more applicable to a larger diversity of students, allowing nearly everyone to enjoy their beverages in a relatable GPA- based mug.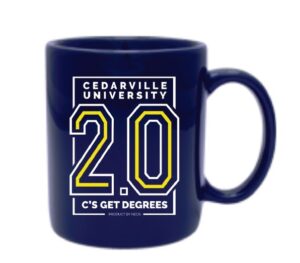 Philanthropy
Overview
    Neos as a company partnered with 4 organizations throughout the semester, along with various other volunteer opportunities, like CU Outreach. Overall, Neos will be donating all of our profit to Mercy Hospital.  Being made aware of the need in Haiti, for an equipped hospital that is not corrupted by the government and up to date with the United States standards, is why we passionately decided to donate our profit to Mercy Hospital.  
4 Paws for Ability 
4 Paws for Ability is a nonprofit organization whose mission is to place quality service dogs with children with disabilities and veterans who have lost use of limbs or hearing; help with animal rescue, and educate the public regarding use of service dogs in public places.
Neos was able to serve 4 Paws for Ability through various assignments that they needed accomplished.  For instance, office work, manual labor, organizing and packing for events that 4 Paws was apart of. After each assignment was completed we were able to interact with the puppies and help socialize them to sounds, smells, and people. Overall, 4 Paws for Ability was a great organization to partner with, learning about their organization and helping their cause was an experience Neos truly enjoyed. 
Crayons to Classrooms
Crayons to Classroom's purpose is to enhance the readiness to learn in the Dayton, Ohio region, providing free school supplies essential for academic success.   
Neos was able to help serve Crayons to Classroom through helping create teacher crafts, and products that Crayons to Classroom offers to teachers. It was an outstanding experience to be able to learn more about their organization and help not only our mission but their mission as well.  
Life Enrichment Center 
The Life Enrichment Center is a faith-based, nonprofit organization providing life-building and life-sustaining services to the less fortunate in the Dayton and surrounding communities.  
Neos was able to help serve Dayton Life Enrichment Center through helping with the Recovery Center.  While working with the Recovery Center we were able to help set up, clean up and talk with people that came in and got to experience what the Life Enrichment Center is about.    
One Bistro
    One Bistro a faith-based, non profit organization providing healthy affordable meals to their neighbors, people who have the ability to pay and those who cannot easily afford to eat out. 
Neos was able to help serve One Bistro through helping wash dishes, greet individuals coming into the restaurant , set and bus tables; as well as any other miscellaneous work they needed accomplished.